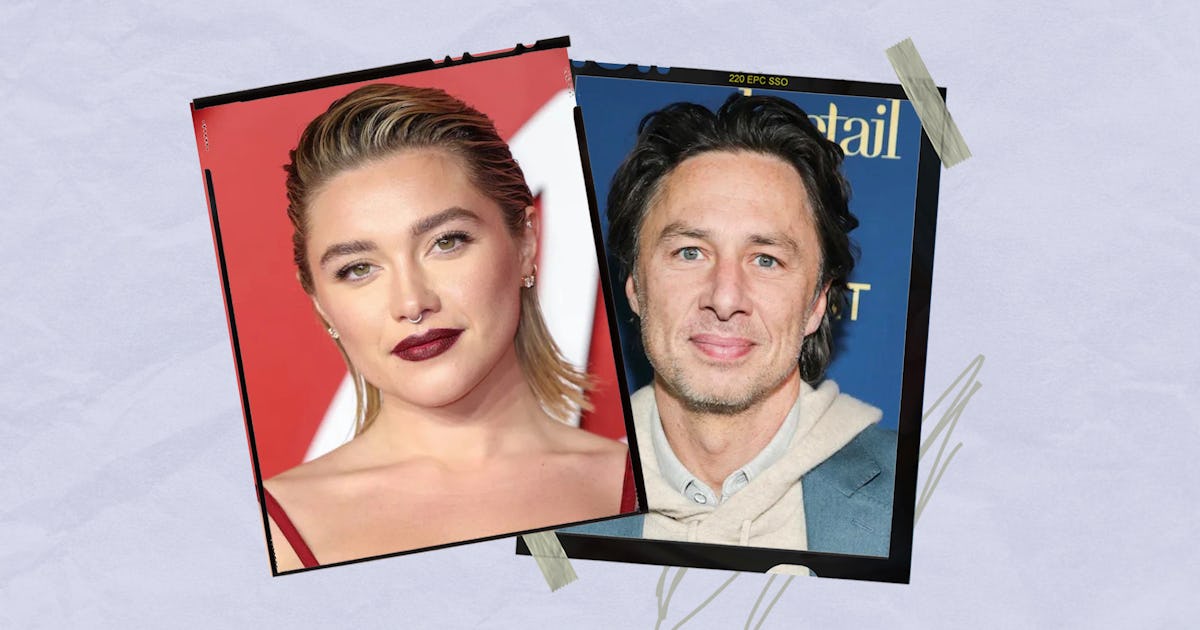 Florence Pugh and Zach Braff are not backing down to their haters — even after breaking up. On Jan. 3, the Scrubs actor sent his ex-girlfriend a sweet message on his Instagram Story to celebrate her 27th birthday. Braff shared a black-and-white photo of the Oscar nominee sitting above the Hollywood sign in Los Angeles and giving a pensive look at the camera. "Happy Birthday, legend," he wrote, tagging her in the image. Pugh seemed to appreciate the gesture as she re-shared the post on Jan. 4 to her Instagram Stories, alongside birthday messages from famous friends like Millie Bobby Brown and Bridgerton star Simone Ashley.
The former couple started dating in April 2019, when they were first seen showing PDA. They were together for more than three years. Their romance garnered flack from some fans, which Pugh publicly spoke out against a year into the relationship. "I do not need you to tell me who I should and should not love and I would never in my life tell anyone who they can and cannot love," she said in an Instagram video. While it's not known when they split, it was likely sometime during summer 2022, as Pugh sent a birthday message to Braff in April, sharing photos of the actor with their rescue dog Billie on her Instagram Story. "Happy Birthday Zachary," she wrote.
Pugh confirmed to Harper's Bazaar in September 2022 that she had split from Braff some time prior but was attempting to keep it low-key. "We've been trying to do this separation without the world knowing, because it's been a relationship that everybody has an opinion on," she said. "We just felt something like this would really do us the benefit of not having millions of people telling us how happy they are that we're not together. So we've done that." While she didn't divulge what let them to break up, she seemed to have been saddened by the split. "I automatically get a lumpy throat when I talk about it," she added.
However, the two have proven to be on good terms after going their separate ways. When Braff posted about an auction for a Zoom meet-and-greet with him and Donald Faison to benefit Homes For Our Troops, Pugh commented on the post, "Im deffo bidding on this." He jokingly responded, "@florencepugh I'm certain you could get this for free, but it is a very good cause for veterans…" The ex-couple that laughs together stays together, even if they're no longer together.